I have described my home as being full of guests and there are various reasons for this.

When I was a little girl, I lived with extended family: grandparents, two uncles, an aunt and two cousins as well as my parents and brother and sister in a big old house in east London. My
grandparents were at the heart of the Pakistani community in that
area partly because they came in with the first wave of Asian immigrants and partly because they brought their tradition of hospitality and extending friendship with them. They come from a
background where your brother's child was your child and when abroad your neighbour's cousin's son was suddenly a relation too. As people from villages surrounding my families turned up in England, many of them came to my grandparents for assistance. By the time I was born, our home was one full of noise, guests, children, fights and laughter. I look back with a lot of happiness on my childhood; plenty of children to play with, uncles to give us treats, guests to misbehave in front of and visits to friends homes every Sunday and the accompanying Ribena and biscuits.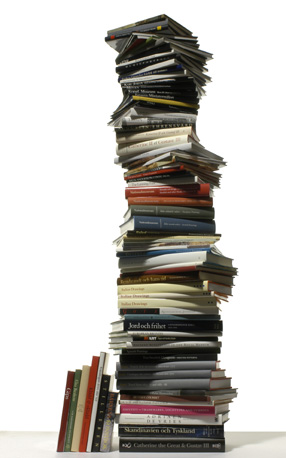 Eventually my grandparents retired and returned to Pakistan, adamant that they would die on their own land and our extended family broke up into nuclear units who went their separate ways. My teenage years were quiet, introverted and reserved. My parents were proper, upstanding and very boring. The visits stopped as the busyness of life took over and in reciprocation guests stop coming although my parents were still well-regarded and people missed my grandparents. I spent those years hiding behind books avoiding the awkwardness of social life at school – no discos or after-school partying for the maulvi's girl.
Things changed when I went to university, a whole world opened up to me and as my confidence grew I wanted to explore and engage with it. Marriage followed soon after and I feel blessed to be married to an outgoing, fun man from a very gregarious family. Soon after we found our first little apartment but had problems with buying it – funds, paperwork, dodgy estate agents. Eight months into the process, I prayed and promised Allah that if he blessed me with a home of my own I would use it where I can to please him. I also promised myself to have a home open to friends and family.
Since then we have moved into a house of our own and had three children. My in-laws have stayed three times, my grandmother stayed for two years, friends of my husband have stayed for between a few nights to nine months and relatives visiting from Pakistan and Dubai have stayed and become part of our home.
I find that as loved ones join us, our income increases to accommodate them. One uncle from Dubai stayed for a week whilst my husband had a job helping a friend deliver groceries because his own van had broken down. Hubby didn't charge and the next day his friend turned up with
crates of vegetables, bags and bags of fruit and seven boxes of mangoes. They kept us going during his stay and beyond and were served up to all the guests that visited him, so his stay didn't cost us a thing (plus he brought us a giant tin of the loveliest baklawa I have ever tasted).
My house now is often over-crowded and sometimes a mess. We still have left-behind bags and belongings from half a dozen people over the last five years, but I feel that I have re-created my childhood for my children to some extent and have brought to life my grandparents legacy.
Abū Hurayrah relates that Allah's Messenger (peace be upon him) said: "Whoever believes in Allah and the Last Day should speak a good word or remain silent. And whoever believes in Allah and the Last Day should show hospitality to his neighbour. And whoever believes in Allah and the Last Day should show hospitality to his guest." [ Sahīh al-Bukhārī and Sahīh Muslim ]